Mind, Body, Soul
Physical Therapy
Integrative Wellbeing
East, West, North, South
Mind, Body, Soul has all directions covered.
Integrative Physical Therapy focuses on identifying the driver of the disease or dysfunction, not just pacifying the symptoms. It can help us become aware of faulty postural, mental, emotional, or movement patterns that keep us from enjoying full health and wellness.
To me, what distinguishes Melanie as a therapist is the high level of attunement she has with each client. Said another way, Melanie brings all of her faculties to a therapy session—not only her training, knowledge base and experience, but a repertoire of personal attributes such as attentiveness, perception, intuition, generosity, integrity, and good will—her whole higher "SELF."
Discover Our Services
Mind, Body, Soul PT knows blanced health is rooted in nature.
Meet Your Practitioner
Trained in a variety of modalities in order to serve you well.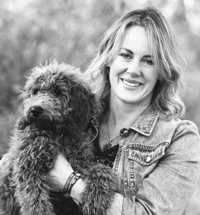 Melanie Michaels
In 2006, I opened Mind, Body, Soul Physical Therapy in Eagle River, Alaska. Through mainly word-of-mouth referrals, the practice has steadily grown to include the clinic in Eagle River and in 2011, the Boise, Idaho clinic. With the help of Meg Vandergon, PT and some tremendous office help, the Eagle River clinic has continued to have open doors for former and new clients.
Click the blue button below to learn why I'm passionate about serving my clients.