Office Location:
Mind Body Soul Physical Therapy
6560 W Emerald, Suite 124
Boise, ID 83704
Meet your practitioner
Mind, Body, Soul Physical knows balanced health is rooted in nature.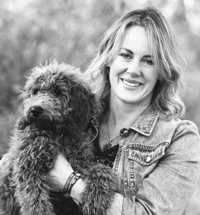 Melanie Michaels
After graduating from the University of North Dakota in 1997 with my Master's in Physical Therapy, I practiced traditional Western-based physical therapy for about 5 years in a variety of settings. It was the birth of my daughter in 2001 that nudged me into another direction with my physical therapy career. At 6 months of age, my daughter had been treated for 6 ear infections with antibiotics. I had no knowledge at the time of any alternative options, but when her pediatrician suggested that it was time for tube placement, my response was an internal "no!". The timing of this coincided with my first Myofascial Release course, as was mandated by employer at the time. While I was there, I lamented my woes about my daughter to the man sitting next to me. He said, "She needs craniosacral therapy". My response was a quizzical and skeptical "Is that even legitimate therapy?". He affirmed that it was. That interaction forever changed not only the course of my career, but the course of my life.
By the time my daughter was 8-months-old, I was in my first craniosacral therapy class. On the second day, we learned the temporal decompression technique. I performed the technique at the break on my baby girl; her little head gently released. She didn't have another ear infection. In her case, it was exactly what was needed to correct a structural dysfunction that began likely during her c-section delivery. The two bruises on each side of her temporal region after birth were telling as to the force necessary to extract her from the womb. The compression that occurred disallowed for proper function of the eustachian tubes. A very gentle and quick release of the temporal bones opened up the flow through those structures, and allowed her ears to drain properly.
I love that story; however, it was the entry point to an expansion in my awareness of the healing potential for the body when it is held in a healing environment. Craniosacral therapy has taught me about the subtle energy body, the emotional body, the fascial body, and how all of this intertwines and affects the structural body.
In 2006, I opened Mind, Body, Soul Physical Therapy in Eagle River, Alaska. Through mainly word-of-mouth referrals, the practice has steadily grown to include the clinic in Eagle River and in 2011, the Boise, Idaho clinic. With the help of Meg Vandergon, PT and some tremendous office help, the Eagle River clinic has continued to have open doors for former and new clients.
I went to Mind, Body, Soul PT, for 10 months after undergoing Tibial Plateau Fracture , repair surgery, after a fall.  My surgery included 2 metal plates & 9 screws.
For 10 months Meg always welcomed me with a cheerful & positive attitude & always encouraged me with her superior knowledge of body strengthening & mind healing therapy.  She always lifted my spirits with her lively conversation & encouraging ways.
I will be forever grateful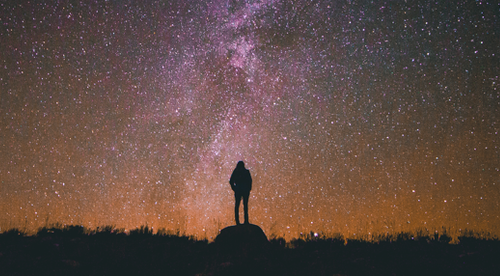 The Body Is an Expression of Nature
To say that we practice Integrative Wellbeing means that we take everything into account when it comes to your health. Physical therapy is directly conscious of the body at the level of muscle and bone, tendon, and functionality and health of joints. But it doesn't stop there. To integrate the Mind and the Soul into what we consider the physical wellbeing of the Body, means that at MBS PT we have our eyes and ears wide open. Every human being is a sensitive creature – usually much more sensitive than we recognize in the repetitive habits of our days.
At MBS PT, Melanie Michaels slows down and opens up to what is really going on with your health. The clues to health and wellbeing are everywhere. The clues are in our physical body and are very noticeable when out of balance. The clues are in our relationship with ourselves and with others. The clues are in subtle vibrations energy in and around each of us.
To integrate mind, body, and soul into our approach to healing means we use a natural approach. From where we stand, it would be unnatural to treat only the body.
The body is an expression of nature and nature is multi-dimensional and multi-faceted. Our modalities extend themselves to perceive at subtle levels and allow us to respond more fully to you needs.